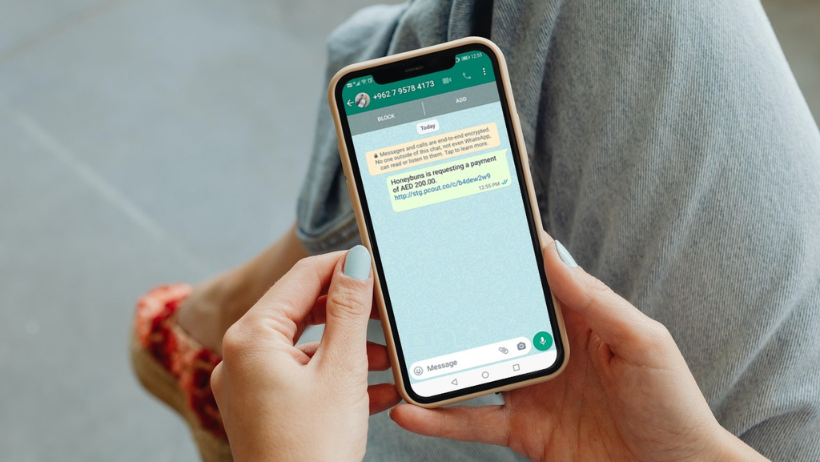 How to send payment links over whatsapp
Whatsapp is the largest texting and chatting platform in the world and has been very popular across the GCC and UAE. With more than 2 billion users, whatsapp is the most popular messaging service worldwide and its potential to be used for commerce is tremendous. Thus using Whatsapp to collect payments from clients has massive potential to close the deal while the client is online and chatting with the merchant. So how do you go about doing this?
The easiest and most proficient way is to use a payment links app such as Paymennt.com that is easy to use and quick to generate a payment request for your clients in a few seconds. Staying on the same chat with clients and being able to close the deal and get paid right away has tremendous value instead of sending them to a website to buy or relying on cash. Use payment links over whatsapp to close the deal right away.
The Advantages of Paymennt App
Paymennt.com app is the perfect payment gateway for small businesses since it is not only a quick and effective platform for payments on WhatsApp, but it also includes a ton of special tools and features.
Accept all forms of payment
All payment options are accepted by Paymennt.com, Visa, MasterCard, American Express, Union Pay, etc.. You can even send a payment link to international clients over Whatsapp and they can pay you without even having a website and they need to no app installed.
Safe
The ideal payment gateway for sending and receiving WhatsApp payments must take security into consideration. Paymennt.com has a 3D Secure authentication and fraud detection in place as a result. The recipient's identity is verified, which also serves as anti-fraud security.
Branding
The payment links issued through Paymennt.com are yours, meaning its your brand requesting the payment. This gives the connection with the client a personal nature, and an additional sense of security. When clients are chatting with HoneySweets cookie store, they expect to get a payment link from HoneySweets. This makes your payment experience unique to you and is enjoyable and better for your client.
Resharable
You can create fixed links to share with an entire group or through a broadcast even for your next promotion or last minute offers, or otherwise create a dynamic link, unique to one client and expires when paid. The flexibility is yours.
Efficient
Paymennt.com may be used quickly and easily from your mobile phone. No limitations, no codes. Just straightforward, with transparent pricing. Pay per transaction when your clients pay with no fixed fees or monthly fees.
Get in touch with Paymennt.com team today or download the app here and get started.
related articles
here's what we've been up to recently.

What are Payment Links: An easy way to accept payment online

4 trends driving the success of local retailers in 2022

4 Payment Trends in 2022 to help you adapt to the pandemic.

Why should small businesses adopt digital payments and drop the cash?