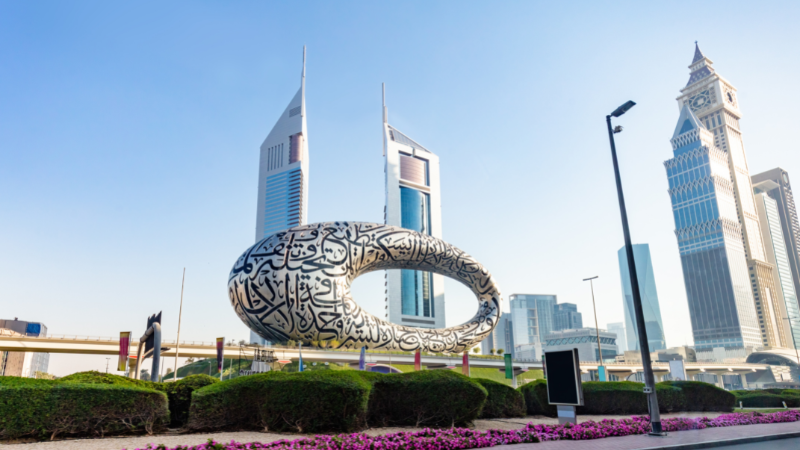 Can the UAE become completely cashless by 2030 ?
The payments industry in the Middle East is known for its reliance on cash. Despite the region's digitally savvy residents and their unconventional ways, cash has a strong cultural standing and is backed by centuries of conformity, making it difficult for consumers to stay away from cash.
However, the field is evolving and various factors are paving the way for digital payments to dominate the region.
A recent McKinsey report titled 'The Future of Payments in the Middle East' notes that this movement is being driven by pressures on the payments industry, changing payment patterns and the rising prospects for banks and financial firms in a rapidly evolving environment. The consulting giant has also cited new government and regulatory initiatives, along with the entry of new payment providers, as well as the coronavirus pandemic, as additional catalysts for cash-eating globally.
Many countries that traditionally focused on cash in the Middle East are now turning to digital payments. "The pandemic has led to a payments revolution of sorts, and one that isn't going to go away overall, but factors such as infrastructure, consumer and merchant sectors that A lack of banks, as well as a strong cultural bias towards cash, has delayed the transition to digital payments.
Increasing regional digital adoption
In the UAE, digital payment was on the rise long before the onset of the pandemic, with payment transactions in the country growing at an annual rate of more than 9% between 2014-2019, compared to Europe's growth of 4% to 5% according to a McKinsey report.
Jorge Camarate, strategic partner and leader in the firm's financial services space in the Middle East, said: "The UAE could be completely cashless by 2030 and join the league of countries moving towards a cashless society, including Finland, Sweden and the United Kingdom. ".
Standard Chartered recently reported that ATM cash withdrawals are now half what they were two years ago "Young population, tech-savvy people, government support, safety and hygiene concerns and the coronavirus pandemic are the main drivers of cash replacement. Indeed, recent surveys and statistics confirm this. However, it was Saudi Arabia that noticed an astronomical growth in card payments, by more than 70%, between February 2019 and January 2020.
Dr. Saeeda Jafar, Director of Visa Group in the GCC commented: "While cashless transformation is a global trend and digital forms of payments including click-to-pay or contactless now account for more than two-thirds of transactions globally, excluding the US, in the UAE. In the United States and Saudi Arabia, this figure is even higher.
In fact, 9 out of 10 transactions in Saudi Arabia and 8 out of 10 in the UAE are using contactless cards or devices. Both countries are already making steady progress towards becoming cashless economies, thanks to government initiatives, and the pandemic has only accelerated that trend.
Among the payments practitioners who participated in the McKinsey survey, more than three-quarters (80%) estimated that cashless payments have increased by more than 10% across the region as a result of the pandemic, and 43% believe that this increase is more than 20%.
Commenting on the rise in cashless payments in the region, Dr. Saeed Jafar: "Visa's latest Stay Secure customer survey in the UAE found that cash-on-delivery payments have fallen significantly (by 75%)."
Change preferences
Regionally, preferences for payment methods are changing for both consumers and suppliers.
The McKinsey survey indicated that 58% of consumers in the Middle East expressed a strong preference for digital payment methods, while only 10% strongly preferred cash.
Visa's Small Business Recovery 2021 study also revealed that 60% of UAE merchants and 84% of Saudi merchants surveyed said their customers prefer contactless payments.
Dr. Saeed Jafar added: "It is not surprising that in the same survey, the majority of Emirati merchants (82%) and merchants in Saudi Arabia (71%) said investing in digital payments is the key to their business success.
Amid these changing preferences, digital e-wallets are growing as a strongly preferred method of payment for regional consumers, with 60% of those surveyed in the McKinsey report saying they expect digital wallets to be the most influential digital payment method regionally.
Camarate commented: "There is a rise in alternative and mobile payment methods, such as Apple Pay, Samsung Pay and Google Pay as well as local digital wallets, and GCC governments and regulators are supporting such innovations with modern regulatory frameworks friendly to fintechs and startups.
Supporting Bylaws Changes
Recent regulatory changes in the Middle East have allowed the regional payments market to expand to include emerging fintech and technology companies, along with traditional banks. As regulators in the region are supporting innovation in financial technology and payments, countries are looking to drive the adoption of digital payment, encouraging cooperation and normal competition among the different players.
Paymennt.com works with over 2000 SMEs to help them through their digital payment transformation, get i touch with our team for more information on our services.
related articles
here's what we've been up to recently.

What are Payment Links: An easy way to accept payment online

4 trends driving the success of local retailers in 2022

4 Payment Trends in 2022 to help you adapt to the pandemic.

5 Factors could affect the success of your online store