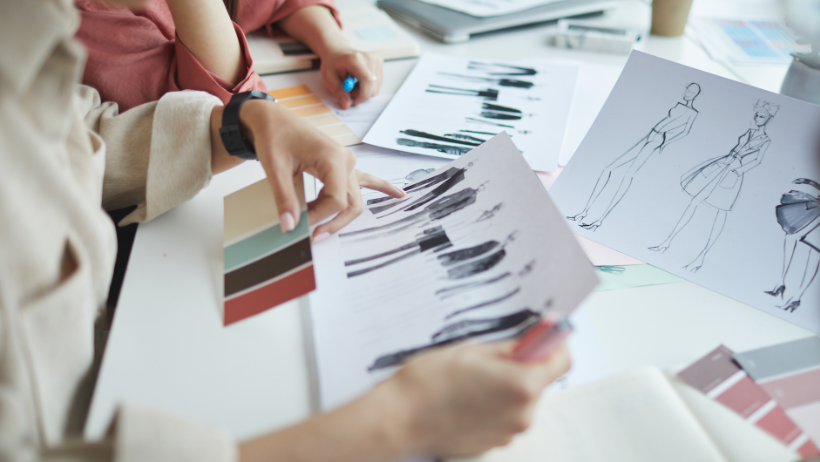 15% increase in fashion e-commerce by 2025
The world of fashion and fashion is an area that is constantly changing and continues to adapt to market and generational changes and is doing this role right for example; since 2016, brands have been aligned with the needs and expectations of millennials and Generation Z to attract younger audiences, improve digital brand experiences, and spread commerce sales e. DataFeedWatch statistics show that in 2018, the fashion e-commerce industry generated global revenue of $481 billion, and that number was raised by 11.7% to $545 billion in 2019.
The Middle East is one of the fastest growing regions in the fashion retail market, which will continue to grow at a compound annual growth rate of 15.7% over the period 2021-2025. This growth is expected to support the growing awareness of online shopping and e-commerce.
With the rise of D2C (Direct to Consumer Selling) and the rise of DNVBs (Digital Vertical Brands), shoppers are discovering that the right product content delivered online can offer shopping experiences that rival in-store shopping. No longer confined to the mall's retail outlet - product videos, editorial photos, storytelling, 360-degree product views, customer reviews, and enhanced experiences such as virtual/augmented reality and digital designers have created an endless aisle for shoppers.
Nike moved to the e-commerce market without intermediaries
In 2017, Nike unveiled its "Direct Consumer Targeting". Since the time of implementation, the stock price has increased by more than 73% from a third of sales made through Nike's direct channels. Active users of Nike's SNKRS and Nike+ apps make up a third of the company's revenue. In November 2019, President and CEO Mark Parker announced that he would no longer sell merchandise through Amazon. "The common denominator of these new workflows is … they are all designed to reduce friction and create a more direct connection with our customers," he told investors on an earnings call.
In the Middle East
Brands in the Middle East's fashion, lifestyle, beauty and luxury goods industries realise that doubling e-commerce alone will not give them a competitive advantage in an increasingly crowded market. They should seize the opportunity to directly contact their customers by creating their own consumer-oriented D2C e-commerce channels. The benefits that traders get in this case:
The ability to know your customers, and have the data to communicate and interact with them effectively.
Leverage customer data to personalize brand experiences resulting in increased customer lifetime value
Differentiating your brand from competitors through a deeper understanding of your customer needs to be able to retarget and increase conversion rates.
Increase profits with the ability to pivot and adapt to customer needs
In paymennt, we provide the service of creating an online store with an electronic payment gateway and a control panel to save your customers' data to keep in touch with them whenever you want, in addition to the analysis that qualifies you to know what the audience prefers, the best-selling product, profits, financial analysis and other useful tools for e-commerce, for more information Connect with us
related articles
here's what we've been up to recently.

Paymennt Shops advantages

All you need to know about Paymennt Shop

4 Essential Steps to Launch your Own E-commerce Business

4 trends driving the success of local retailers in 2022