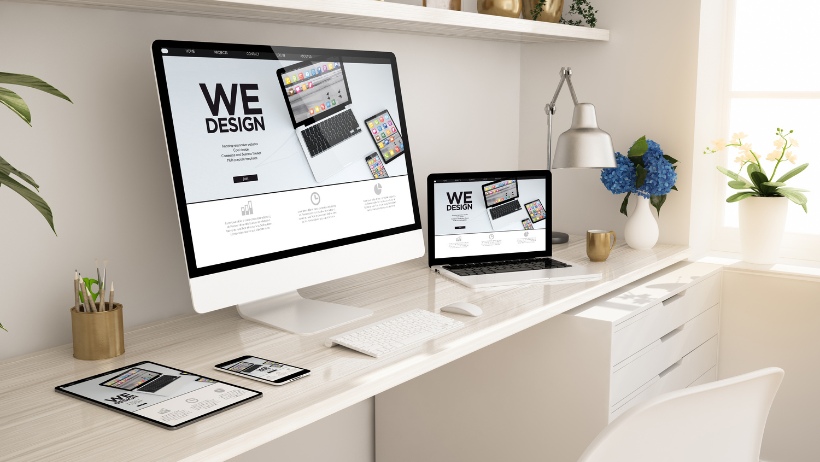 How can your online presence through social media or a website increase your revenue
Getting an official place for your brand on the internet is very simple nowadays. You can use social media platforms for example to create a page, however, having your own online store or website still conveys a more professional web presence.
The trends have changed since the late 2000's when consumers now often search for a brand on Instagram, Facebook, or even TikTok first. However the power of search is still dominant and by using your own site, you can offer more information and resources to customers and be found much easier.
In this article we explain how having your own custom store can help you increase your revenue by driving more traffic to your business, and ultimately more sales.
What are the advantages of having your own website or webstore?
By having your own branded website, you are demonstrating your thoughtful brand strategy and also taking advantage of the flexibility you have to showcase your service or product the way you want it to be presented. It remains a more professional way to present your company image.
In addition to the website, social networks are very popular, however, depending on the target audience, the importance of each platform differs. Linkedin is known to target a more corporate and professional audience, while TikTok targets younger, more dynamic consumers. Having a website/webstore can help encompass these differences so as to have a web link to the website on all social platform accounts, and control the narrative of the brand. Most critically, however, the search engine results are still heavily based on the presence of the website and webstore compared to social media, so its easier for clients to find your brand and company information.
Having your own website and webstore allows you to:
Design the page in your way to suit your company and brand
Advertise your products in your catalogue
Have your store open 24 hours a day for clients
Unified communication tools, such as WhatsApp chat, social media links, phone and email in one place to make it easier for customers to communicate with you
Increase your reach through search engine results for the target audience
Providing a direct channel to sell by utilizing online ordering and payment
Keep important information updated, such as address and opening hours
More freedom to promote your materials and content
How can you create your own website or store?
Years ago, creating a website or online store was complicated, difficult and expensive, but not today. There are many templates available online with low-cost integrations and flexible packages to choose from. With Paymennt Shops, you can create your online store supported by a payment gateway within minutes, and still be able to customize the look and feel of your store to better fit your brand. Paymennt Shops is also optimised for search engines and allows you to add pixels and tracking codes for marketing efforts. In addition to the payment gateway integration, Shops connects directly to your social media pages, allowing you to easily send payment links or accept online payments through social media.
Get in touch with our team for more information and to set up your first store in minutes.
related articles
here's what we've been up to recently.

4 trends driving the success of local retailers in 2022

3 successful strategies to increase sales through discounts and offers

Why should small businesses adopt digital payments and drop the cash?

What is a chargeback, and how can merchants best prevent a chargeback